Know More
Welcome To Vibrant Coaching and Leadership
My signature programs are like nothing else on the market – as a multipotentialite I recognise that you are unique and need more than just a tired cookie-cutter strategy!
My VIBRANCE Framework™ allows us to co-create the perfectly tailored bespoke experience you want, while still providing the structure and support you need.
I'm Tracey!
The Coach for Multipotentialites & Multi-passionate Women
Hey gorgeous! I'm also a tarot and oracle reader, reiki practitioner, Certified Moonologer, author and ghostwriter, wife, mother of two incredible (or incredibly challenging?) teenagers, and devoted slave to my Bengal cat, Maple! 
I believe in a holistic approach to coaching because life is messy and everything is intertwined. My programs are designed to reframe your thoughts and find balance in all areas of your life including career, money, relationships, emotional wellbeing, personal growth, spirituality, health, and your wider contribution (to your community, or to the world!).
I know all about the challenges we struggle with as multi-passionate women while we try to juggle ALL THE THINGS all at the same time. I know because I've lived it myself!
Services
How Can I Help You
One-on-One personalised services for multi-passionate women anywhere in the world, to empower you to feel positive about your life, relationships, career and health.
Testimonials
Loved and Trusted by My Clients
Read what my clients are saying...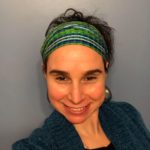 Tracey is a genuinely passionate and compassionate individual who is highly motivated to help others find the tools to become the best versions of themselves. She is super positive and upbeat, making the challenges of self-reflection and discovery a fun process. Thank you, Tracey, for the opportunity to expand my horizons and for providing the support and encouragement necessary for self-awareness and personal growth!! You are a beautiful soul, inside and out!!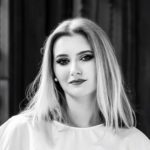 Tracey is a kind, warm and heart-centered coach. I found it easy to open up because she created the safe space I needed. She listened carefully and she approached the issues that I raised in a structured but gentle manner. I can definitely say that she deeply cares about her clients.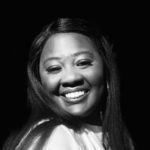 Tracey was extremely helpful and kind. Speaking with her for the first time was super personable and such an amazing experience. Tracey helped me to get to the root of my procrastination and she gave me actionable advice that I have sense applied to my life. Her knowledge in combination with her beautiful personality makes her an amazing coach!